I'm so excited for this storytime. The Grand Rapids Art Museum's exhibit is featuring Maurice Sendak's artwork. The museum has decided to promote their family-friendly environment by collaborating with the library! TO MAKE THIS EVENT EVEN MORE AWESOME, any Grand Rapids Public Library card holder gets into events for FREEEE!* I think it is certain events, I know the family events, but I'm not sure if it is "all" events. NO ONE QUOTE ME. Moving along, I will be doing three storytimes all together, repeating this one twice on Thursday and then a daytime one the following week. Here's what I've come up with:
Welcome to the GRAM Pajama Party!
Welcome to Storytime hosted by GRAM. From there I would organically tell the children that I'm here from the library and ask them if they have visited. Other things I might mention in the storytime opening:
The art museum is fun! The library is also fun.
What do you see around us? (considering if there is any art around us) I might have to rephrase that question.
Do you know anything special about this particular art? Do you know who the artist is?
I promise that the above questions will probably seem longer than in actual execution. Those are just ideas I felt I could ask the kids depending on the space we are in. This is a new outreach for me. This is also the Art Museum's first time hosting this program. There are a lot of variables that I do not know about and they are not even sure of the location of the space. I will include everything I learn in my feedback so stay tuned for that!
Opening Song: If You're A Reader and You Know It!
If you're a reader and you know it clap your hands
If you're a reader and you know it clap your hands
If you're a reader and you know then your face will surely show it
If you're a reader and you know it clap your hands
Verses: shout hooray, stand up, turn around, sit down
I would transition into the confirming why we are here having this particular storytime. The art around us is by the author of *this book* (Where The Wild Things Are by Maurice Sendak). I would ask kids that this book is filled with _____. *GASP* Are monsters silly or scary? Can they be both? Well, let's find out!
Action Rhyme: If I Were A Monster
If I were a happy monster, I'd go ha! ha! ha! (laugh)
If I were a sad monster, I'd go boo, hoo, hoo. (rub eyes)
If I were a mad monster, I'd go stomp, stomp, stomp! (stomp feet)
If I were a scared monster, I'd go AAHH! AAHH! AAHH! (scream)
But I'm just me, you see, so I'll just read, read, read!
(put hands together like book)
Book: Where the Wild Things Are by Maurice Sendak
Action Song: Horns & Fangs
Horns and fangs,
knees and claws,
knees and claws.
Horns and fangs,
knees and claws.
Eyes and ears and tail and paws.
Action Rhyme: Monsters Galore
Monsters galore, can you roar? (Roar)
Monsters galore, can you soar? (Flying motions)
Monsters galore, please shut the door. (Clap)
Monsters galore, fall on the floor! (Sit/fall down)
Book: Leonardo the Terrible Monster by Mo Willems
This book is amazing because it's SO BIG. I am happy because if I get a big crowd this book is just big and people will be able to see. Yay!
Action Song: Monsters Stomp Around [Uke chords] READ NOTE BELOW!
The monsters stomp around the house
hurrah, hurrah
The monsters stomp around the house
hurrah, hurrah
The monsters stomp around the house
Their brothers and sisters kick them out
So they stomp some more outside, oh yeah
Around the house
Boom, boom, boom
The chords I have given you above are for guitar. They still work but you'll just have to adjust for ukulele fingering instead. The two main ones are C & E7. I think I might have changed G to G7 as well. You'll have to play around with it, but it works for the song above! I even made a video and sent it to a friend. So, let me know if you're suffering---I'll definitely help you out.
Book: Tickle Monster by Josie Bissett
This is just in case I have parents wondering off. I always expect the worse and make sure I have plenty of interactive things that parents can do with their child.
Goodbye Song: The More We Read Together
I will have two back up books on hand JUST IN CASE: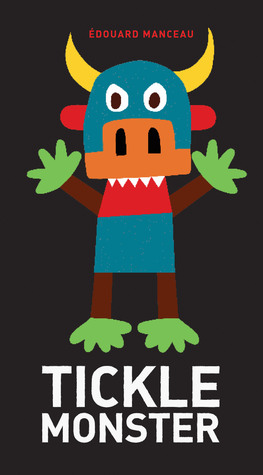 Play Time Toys: I will be bringing puppets just in case this is shorter than 30 minutes and kids are waiting for a tour. I might even pass them out during the first book.
I am going to also wear a onesie:
My co-worker is going to help me make it appropriate because sometimes the buttons don't work or it just has issues---I will be suited underneath so I'm sure i'll be a hot sweaty mess by the time this is done. Yet, I'm strangely really excited by the unknown-ness of the event. I might even have time to make a crown.
All right! IT WAS SO MUCH FUN!!!!!!!!!!!!!!!!! AHOIEWJLEKGEHGUEG!!! I had a blast. Let's start with some constructive feedback. I alternated books between Can You Make A Scary Face? and Tickle Monster. Tickle Monster was not a hit. LESSON LEARNED. I will go with Jan Thomas every time. Also my acoustics for uke wasn't the best so learning to hear my note was harder the first time. I was able to get the hang of it after that though. The hit songs for parents was the remixed version of "Head, Shoulders, Knees, and Toes" that went "Horns, Fangs, Knees, and Claws."

My costume was a hit. NO ONE RECOGNIZED IT! I added a gold crown and everybody thought I was Max. HA. I was asked where I got a wolf costume---and I was like have you ever seen the movie [insert My Neighbor Totoro] and they were like "noooooo..." I also had a kid pet me the entire time. It was hilarious---my tactile furry leg was constantly being petted by the little tykes. One kid was like "sooooft."

Below are some pictures of the amazing time we had. In total I had about 180 kids and families between the two storytime events that I did.